Is it time to start your own consulting business? 
Many working professionals could use their talents more fully, set their fees and earn more than they do now, but they're not sure how to get started in consulting.
They don't have a strategy. 
That's understandable – most of us weren't taught how to start a business.
When it comes to consulting, most people don't know where to start!
Folks tell us, "I don't know how to set up a consulting business. What is my consulting focus or niche? How much should I charge for my services? How will I promote my business?"
Many of us have hesitated to start consulting because we thought it was too risky.
Or, we may have done a little consulting and liked it but had no idea how to build a true consulting business.
You may have daydreamed about having your own business, setting your fees and setting your own hours.
You may have wondered whether now is a good time to unlock the talents you don't get to use at your full-time job, or to consult independently to earn money and make contacts during your job search.
We've developed a virtual course exactly for people like you!
Introducing… Launch Your Consulting Business!
A comprehensive guide to planning and launching your own independent consulting business – even if you've never consulted before!
Only

$2

99

 

$1

4

9 (sale ends this week)

 
Here are some of the topics you'll cover in the Multimedia Course Launch Your Consulting Business (the full list can be found below in the Lesson Breakdown Section)
Module 1: Your Entrepreneurial Goals
– Zeroing in on what you want and need from your consulting business, and laying the groundwork for beginning your consulting journey!
Module 2: Your Path To Get Here
– Retracing the steps throughout your career to get powerful "Ahas!" and ideas that will help you get your business off the ground
Module 3: Getting Altitude
– Getting off of the day-to-day commotion to set a vision for your consulting business – and yourself as a business owner making the rules 
Module 4: Your Sweet Spot
– Your sweet spot is the ideal area for you to consult in, at the intersection of your expertise or experience, your interests and the marketplace need
And New for 2021 – Twelve in-depth video lessons with Liz Ryan!
Each 20-30 minute video lesson will help guide you through your consulting journey!
– Plan and launch your own, independent consulting business, and monetize your expertise?
– Step into a consulting business that uses more of your talents and offers a greater income?
– Take charge of your career and your life?
 – 12 lessons and exercises to guide you through planning and launching your independent consulting business
 – 12 in depth, step-by-step video lessons, 20-30 minutes each (four hours of video instruction in all)
 – Motivational podcasts and videos with our CEO Liz Ryan
 – Information packed eBook Selling Your Expertise As A Consultant ($100 Value)
 – Email support from our expert staff throughout your program
 – Access to this course for a full year!
"For the price I was astounded with the amount of content packed into this course. Very interactive and informative, and I learned a lot!"
"Highly recommend. Just completed mine and it got me very excited to move forward with my own business!"
"This is a great deal. The courses are packed with information, and fun – I felt engaged the entire time."
I'm Liz Ryan
Author, Career Coach and Thought Leader
I'm passionate about helping people have the careers and lives they deserve.
I'm the world's most widely-read career advisor. Hundreds of millions of people have read my articles on Forbes.com, Yahoo!, Bloomberg Business Week, the Wall Street Journal, Harvard Business Review, Kiplinger's Finance, Glassdoor and many other publications. 
I'm a commentator on career and workplace topics for CNN, MSNBC, BBC Radio and many other broadcast outlets.
I have taught executives, working people and job seekers all over the world to run their own careers, get the jobs they deserve and surpass their goals.
I am the founder of Human Workplace, where I teach and empower three million+ amazing followers just like you!
Together we are going to define and discover exactly what pain you solve for clients, and who is experiencing that pain (and needs your help) right now!
I cannot wait to partner with with you as you step into your consulting journey!
How would your career be different if you could:
– Make your own working hours
– Set your own fees
– Run your own business from your home (or elsewhere if you prefer)
– Unlock the talent, expertise and track record you're not getting paid for now!
– Take charge of your career and life
Frequently Asked Questions
What if I'm not tech savvy?
We'll send you a link to log in to your course – if you run into any problems, we are here to support you!
When do I get access to the materials?
You will receive an email immediately after your purchase, giving you the link to access the course and all the bonuses included.
Will I have any extra costs to make this program work?
No – everything is included in your instant download.
Lesson Breakdown
(Each lesson consists of text and exercises, an instructional video and a podcast)
Lesson 1: Your Entrepreneurial Goals 
What do you want from your consulting business? Will it be a side business, or do you want it to be your full-time job? What other changes in your life do you want to make as you step into owning and running your own consulting business?
Lesson 2: Your Path to Get Here
You've had a wide range of work and life experiences that brought you to this spot. Understanding your path is hugely important as you begin to set out on your consulting adventures. You've done a lot of things already that will help you step into consulting. Let's explore them! You've also had and will continue to have "Ahas!" about the best work and life situation for you. Let's grab those Ahas! as well.
Lesson 3: Getting Altitude
Getting altitude means understanding your environment very well. It means getting up out of your day-to-day routine to take stock, look around from a higher elevation and plot your course going forward. 
Lesson 4: Your Sweet Spot
You have reclaimed your path, set your goals for your entrepreneurial leap and gained a greater understanding of yourself and your work and life. In Lesson Four we will put that learning together to zero in on your Sweet Spot – the place where you can be the most successful in your consulting business. This is where your expertise, your passions/interests and the marketplace need/pain intersect. It's where you can thrive as a consultant, earn what you're worth and solve your clients' most annoying & expensive pain points.
Lesson 5: What Pain Do You Solve?
Pain is a central concept at Human Workplace. Pain is part of life. We run into problems, we solve them and we keep going (and growing). As a consultant you will solve pain for your clients. You'll have much more success understanding your clients' pain and offering solutions to it than simply offering generic, commoditized services. 
Lesson 6: Your Range Of Services
What kind of consulting do you want to do? You'll zero in on that topic in Lesson Six. You have more than one type of expertise and in any area of expertise, there are many possible paths to help clients succeed. We'll use Lesson Six to develop your range of services.
Lesson 7: Your Brand
Your brand is the public face of your consulting business. It's in the company name (if you want one – you can also consult under your own name), your LinkedIn profile, your logo if you have one, in your branding materials and even your conversations. We'll focus on your brand in Lesson Seven.
Lesson 8: Pricing And Delivering Services 
You could establish an hourly rate for your services, but you can do much more than that. You can outline projects and price them in advance. You can create packages and bundled services. You also need to create a pricing model that pays what your talents are worth and attracts the clients you deserve.
You'll have fun diving into the best way to price and deliver your services!
Lesson 9: Your Marketing Plan
You'll create a marketing plan to get your first client, second client, and keep growing!
Lesson 10: Your Network and Platform
You have a network, even if you don't call on them very often or don't think of them as a network. You know people, and now is the time to enlist those folks in your entrepreneurial vision. The people you know also know other people. Let's use your network to jump start your consulting practice!
Lesson 11: Your Launch Plan
You need a launch plan, including incorporating your business if you choose to, making sure you have the bookkeeping/accounting and legal support that's right for you and solidifying your plan to make your business real!
Lesson 12: You're In Business!
Total value $299 –  get it now for just $1

4

9! (price goes up this week)
Is Launch Your Consulting Business Right For You?
You're Ready For The Crash Course If…
You are tired of the corporate/institutional grind or ready to add a consulting

business alongside your day job.

You are tired of short-term jobs that go nowhere.

You are ready to work independently with clients and set your own fees and hours.

You understand that good full-time jobs are getting harder to find and less stable than ever – so it makes sense to start working for yourself and reduce your risk of getting laid off.

You know you are worth more than what you're getting paid now.

You are ready to invest in yourself.

You are tired of seeing people above you take credit for your work.

You're willing to go all in.
I understand the risk you feel when deciding to invest in a digital product. You work hard for your money and don't want to waste it on something that should have been free on a blog.
I'm extremely proud of the products I create and I know anyone who buys them and implements the strategy will be thrilled with their purchase.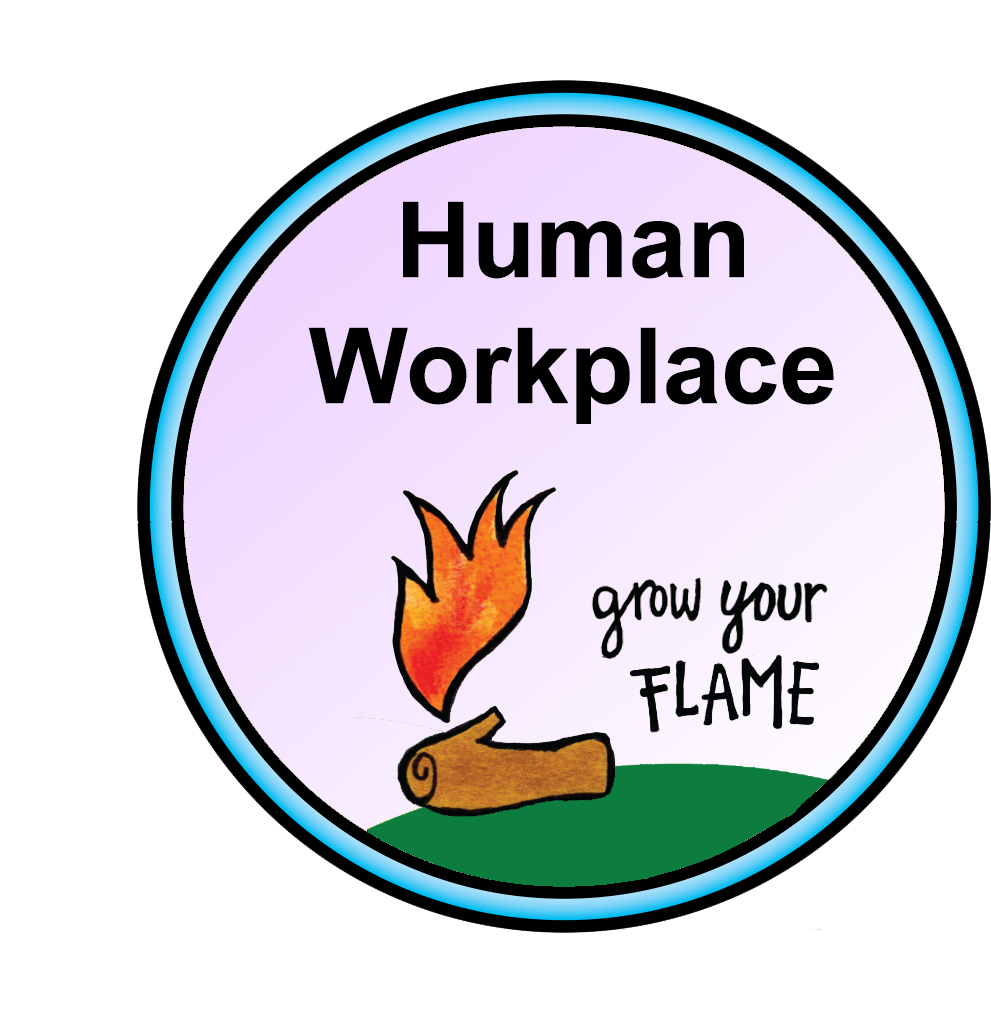 What's standing in the way of you having the life and career deserve? 
This is a special offer and will be going up in price soon. You don't want to miss this opportunity!